How it all began. Paddle boarding? The Napa River? {SPLASH}

Drew Dickson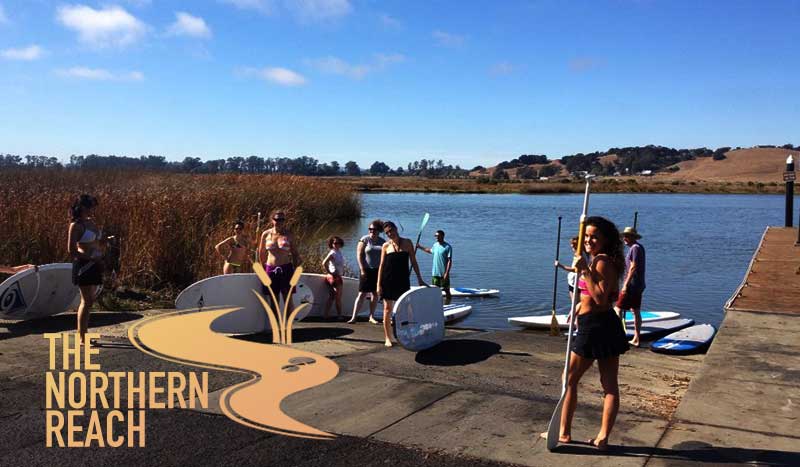 NVP began as a curated wine club experience for our family winery, Andrew Lane. Club members joined us on the Napa River, riding the tide on paddle boards from Kennedy Park through Downtown Napa and into the freshwater forest above the oxbow, finishing in the Oak Knoll AVA. Paddle boarding was a new sport at the time and most folks (Napa locals included) hadn't yet experienced the restored, Napa River.
Floatilla's launched in the south napa wetlands, covering 6-miles with wind at our back, propelled by the tide which accelerated as the river narrowed; ultimately disembarking at Trancas Crossing Park where our river guide (the winemaker) bbq'd oysters and poured Napa Gamay Beaujolais, riverside under an old walnut tree. It was a big hit. Not only did guests discover the Napa River for the first time they also learned to paddle board.
Beaujolais and oysters was the perfect pairing.
Napa Gamay represents the early years in the Napa Valley, a working mans pinot, picnic wine, spring time bridal showers, the banks of a spring creek. The wine of hot tubs and peacock feathers in the early 80's. Paired with "the oyster" symbolizing a contribution our community made toward the health of the broader SF Bay Area and Pacific Ocean at large. BBQ oysters and Gamay Beaujolais! Riverside. Using a paddle board and a couple saw horses for a table - is how this all began. Time flies!
Cheers, to the resilience of nature :)