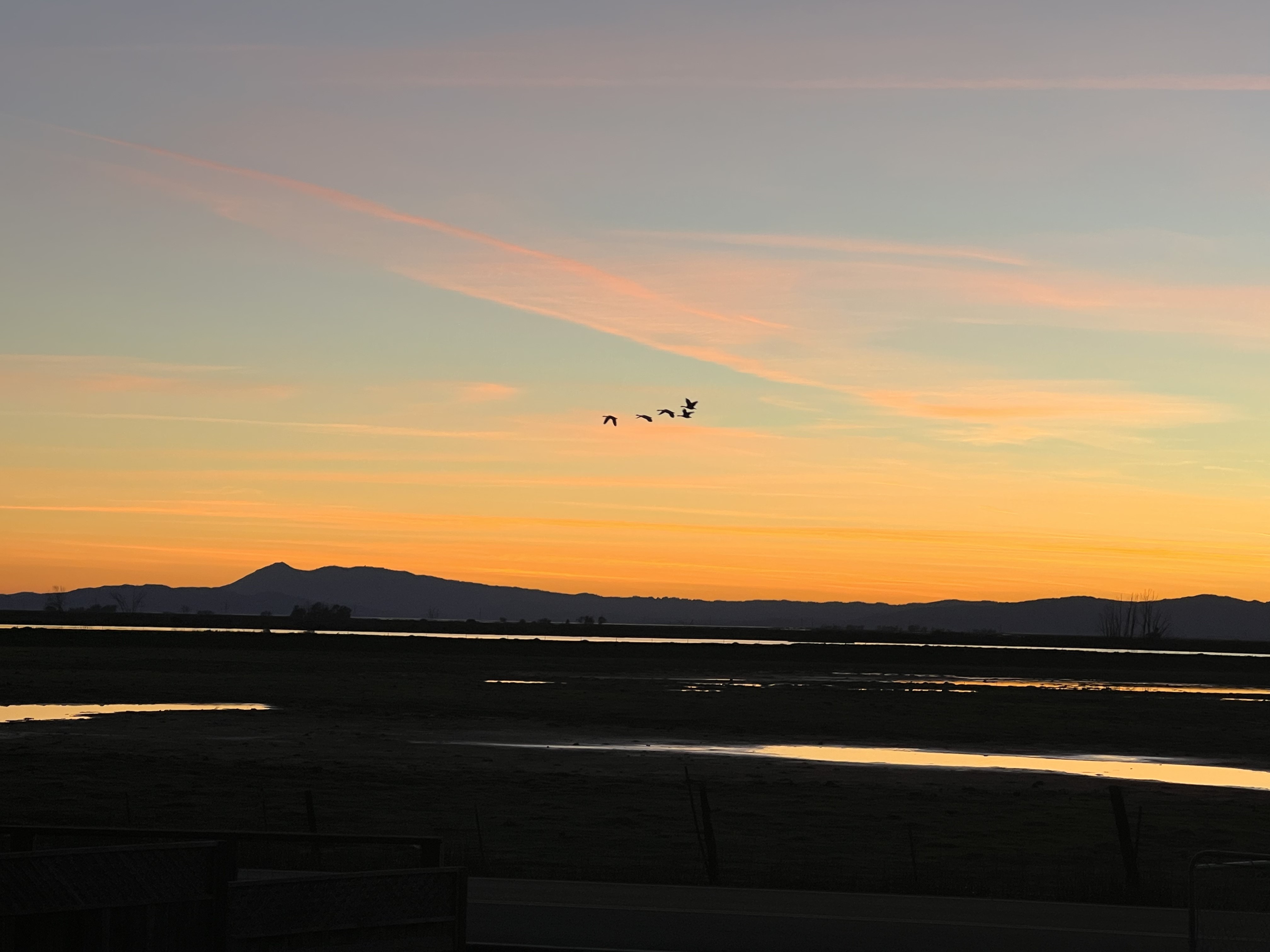 The winter season brings a unique opportunity for visitors to experience the Napa Valley in a new way. With king tides, less wind and droves of birds touching down for winter, it's the perfect time to explore Los Carneros and Napa-Sonoma Marsh. At Napa Valley Paddle, we have partnered with Wombat Charters to offer boat-in kayaking tours that provide our customers with an intimate experience of this magical area.
Our tours include lunch and are customizable, so you can make your trip extra special. We also offer one-way paddle excursions riding the tide through shallow and narrow sloughs that motor boats can't access. Recently, we hosted the President of the Napa-Solano Audubon Society and were able to spot 26 species in just three hours!
We're also lucky enough to get some incredible sunsets in the winter months – pastel sunsets that blend seamlessly with crisp air create a sense of place like no other. You can also take in some stunning views of Mount Tamalpais, Mount Diablo, Mount Veeder and Atlas Peak from this vantage point.
Our boat-in kayak tours are perfect for kayak paddlers, paddle boarders or those who simply want to enjoy bird watching from up close or have an outdoor adventure on the water. Whether you're experienced or a beginner, our tours are tailored to suit all needs – whether you're keen on wildlife watching or simply looking for an amazing view of nature at its finest.
This winter season is your chance to experience something truly special in the Napa Sonoma Marsh.