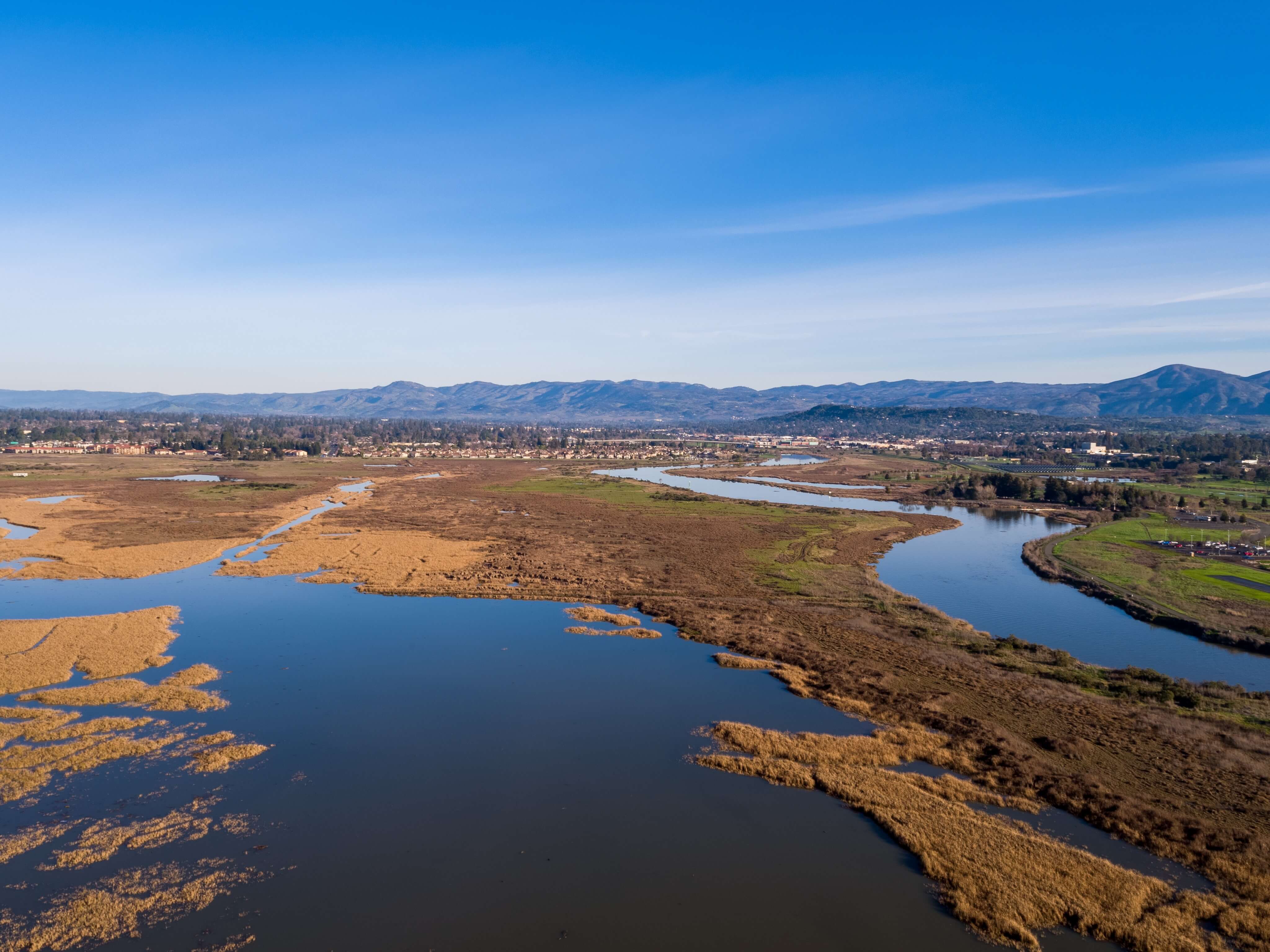 It's been 20 years since the Napa River and surrounding estuary enjoyed a $400,000,000+ infusion of restoration dollars, which can be measured in billions, depending on how you value land swaps and private investment. Welcome to the new frontier, the best kept secret in the Bay Area. We are here to help you fall in love. Because we protect what we love. And there is a lot to love on the Napa River, Petaluma River, Carneros Preserve and these Northern Reaches of San Pablo Bay.
We enjoy tremendous bang-for-the-buck around here - environmental dollars go really really far - because this is natures incubator, where fresh & salt water meet, where birds and fish spawn. But this 15,000++ acre wetland doesn't just nurture life, it sequesters carbon and replenish our ground water aquafers. The new term for this is "Blue Carbon" For some, it may take more imagination at low tide; this is not chlorinated pool water or crystal clear white sand beach. The northern reach of San Pablo Bay is a tidal estuary, the largest on the West Coast of North America. It mimics life and some would say, is the beginning of life. And with it comes ups, downs, ebbs & flows; pain, sorrow, beauty & glory. Healthy, clean and naturally filtered by the estuary 'sponge'. It is blue when the sun is low, brown when the sun is high and the sunlight dances with the breeze on it's riffle. Brilliantly smooth, silty - silky organic mud skirts the water line at times - many travel hundreds of miles to bath in it - for decades, the mud baths of Calistoga have been an international draw.
This is where life begins! And we are here to help you fall in love with it. Click on the link to listen to recorded, sessions of our live audio broadcast "River Talk" on KVYN 99.3 The Vine. Or listen Live! on the second and fourth Wednesday at about 1205pm.