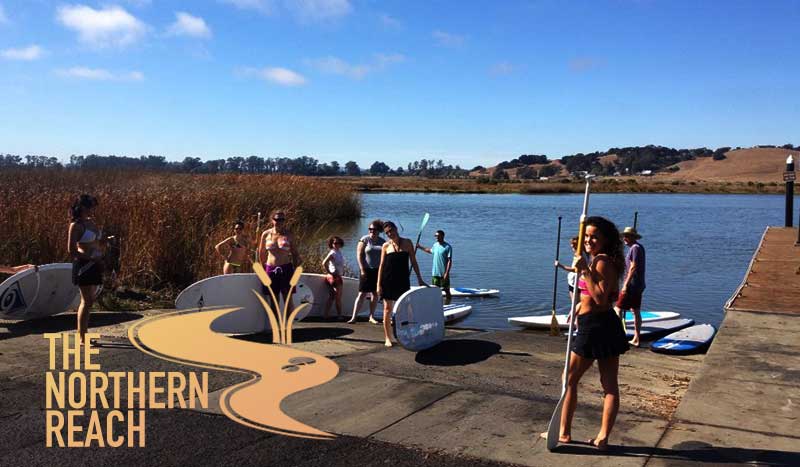 Twice a year, when the sun and moon align closest to the earth, when the gravitational pull is strongest, the King Tides swell into Napa and Petaluma & then accelerate back downhill to San Pablo Bay. This year the 'Surf Is Up' on the Petaluma River, January 21st 2023! Paddle boarding these huge tidal flows is like tubing down the Russian River except on a big surf board. Watch as you glide effortlessly past buoys bent to the surface from the sheer force of tide.
Cover six miles effortlessly in just one hour, paddle round trip from Lakeville or take it 14 miles to San Pablo Bay. Timing is everything so contact us in advance if you plan to ride the ebb to Black Point. Otherwise, the event is just $5 for river access at Lakeville Landing. Click here for details: https://www.napavalleypaddle.com/ridethekingtide
If you are not bringing your own SUP or Kayak you may rent equipment from NVP in advance.
With climate change and rising sea levels, these King Tides will likely become the average high tide over the next few decades. Join the flotilla, see the future and socialize at TAPS after the event.
Paddle boards, single kayaks and tandem kayaks are welcomed. For the best experience, we recommend paddle boarding, as it provides better views of the surrounding landscape with more of the San Pablo Bay breeze at your back.